Industrial Parks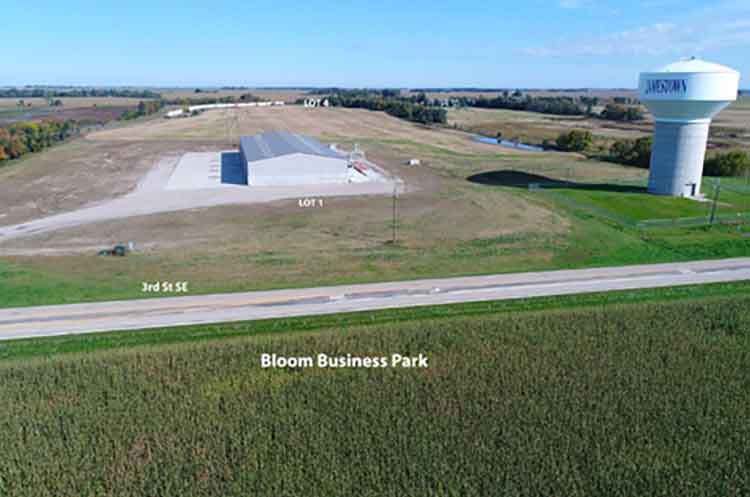 The Bloom Business Park has immediate access to road, rail and air transport located 2.5 miles east of Jamestown, directly east of Cavendish Farms on 3rd St SE. Lot 4 is available in the Bloom Park.
Directly East of Cavendish Farms on 3rd St. SE
2.5 miles east of Jamestown, ND 58401
Lot 4 Available
Lots 1-3 SOLD
Lot 4 Size: 10.85 acres
Utilities:
Natural Gas - Montana-Dakota Utilities 
Electrical Services - Otter Tail Power Company
*OTPC operates a peaking plant 1 1/2 miles west of the park, providing backup power when necessary. A development rate would likely be quoted when final site bids are prepared
Water
*Water supply capacity exceeds 4,500 gallons/minute *The city of Jamestown has a water processing capacity of 7 million gallons daily, with an average daily use of 3.2 million gallons per day. Peak consumption in the summer can reach 6 million gallons. Additional raw water capacity is readily available.
Transportation:
Rail Spur - Burlington Northern - Located on the north end of the Ag-Processing Industrial Park
Interstate 94 - 1 mile to Bloom Interchange accessing the interstate
Highway 281 - Within minutes of the park
Air Service - Jamestown Regional Airport - within minutes of the park
Motor Freight Carriers - More than 15 truck lines service the community